The Course
Watch video about Football golf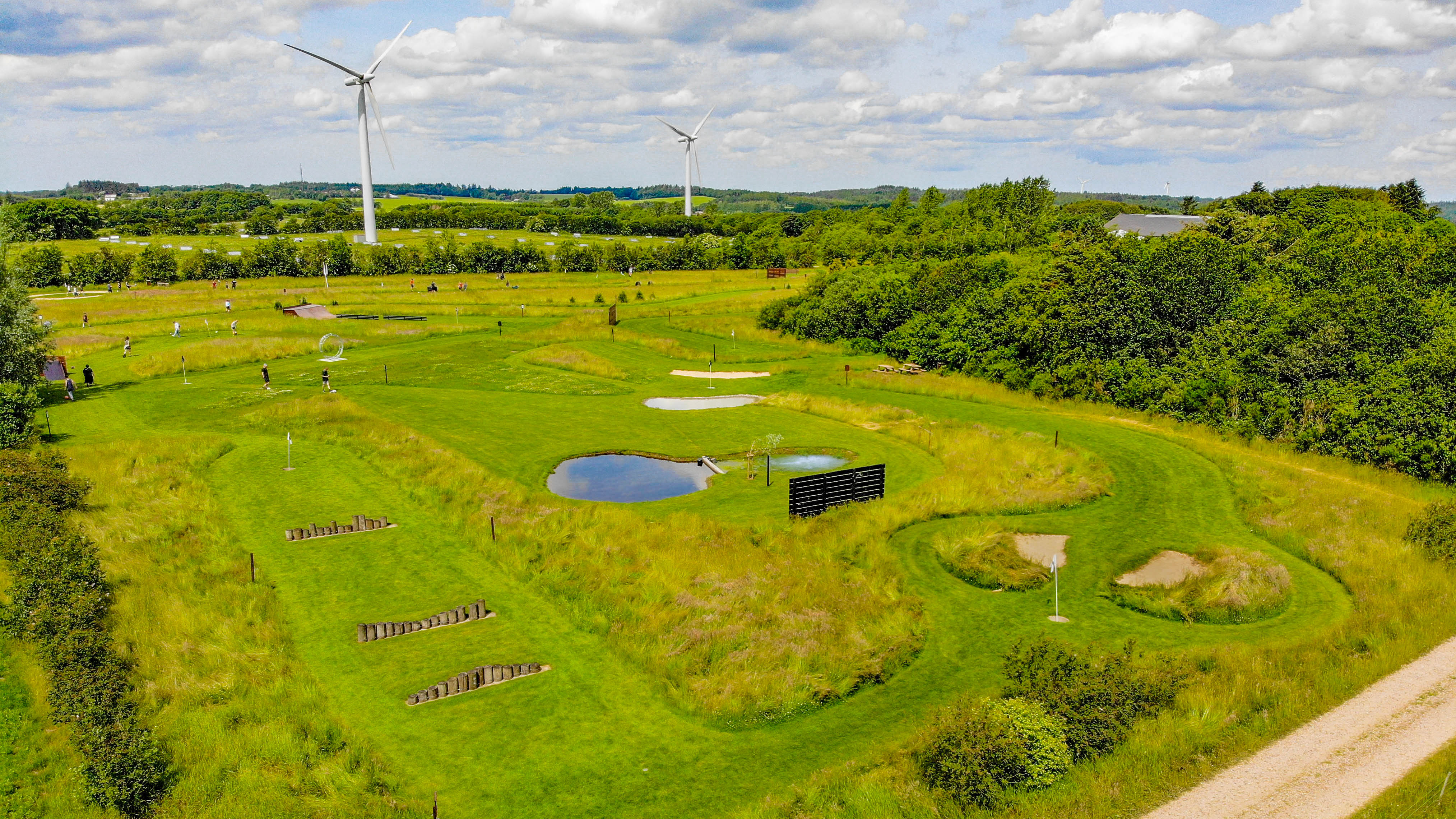 About the course
Our football golf course has 2x18 holes spread out on 4.5 hectares. The course was established in the spring of 2010 and is situated in the most beautiful nature with moors and fields as far as the eye can see.   
At each hole, you will find different obstacles, challenging for both experienced and beginners of all age. At some of the holes, you might get a so-called "minus-kick", which will be subtracked from your final score.
A game lasts about 1-2 hour(s), and has a walking distance of about 1.5 kilometers if the players walks directly through it without trouble of any kind (which rarely is the case).