Cafeteria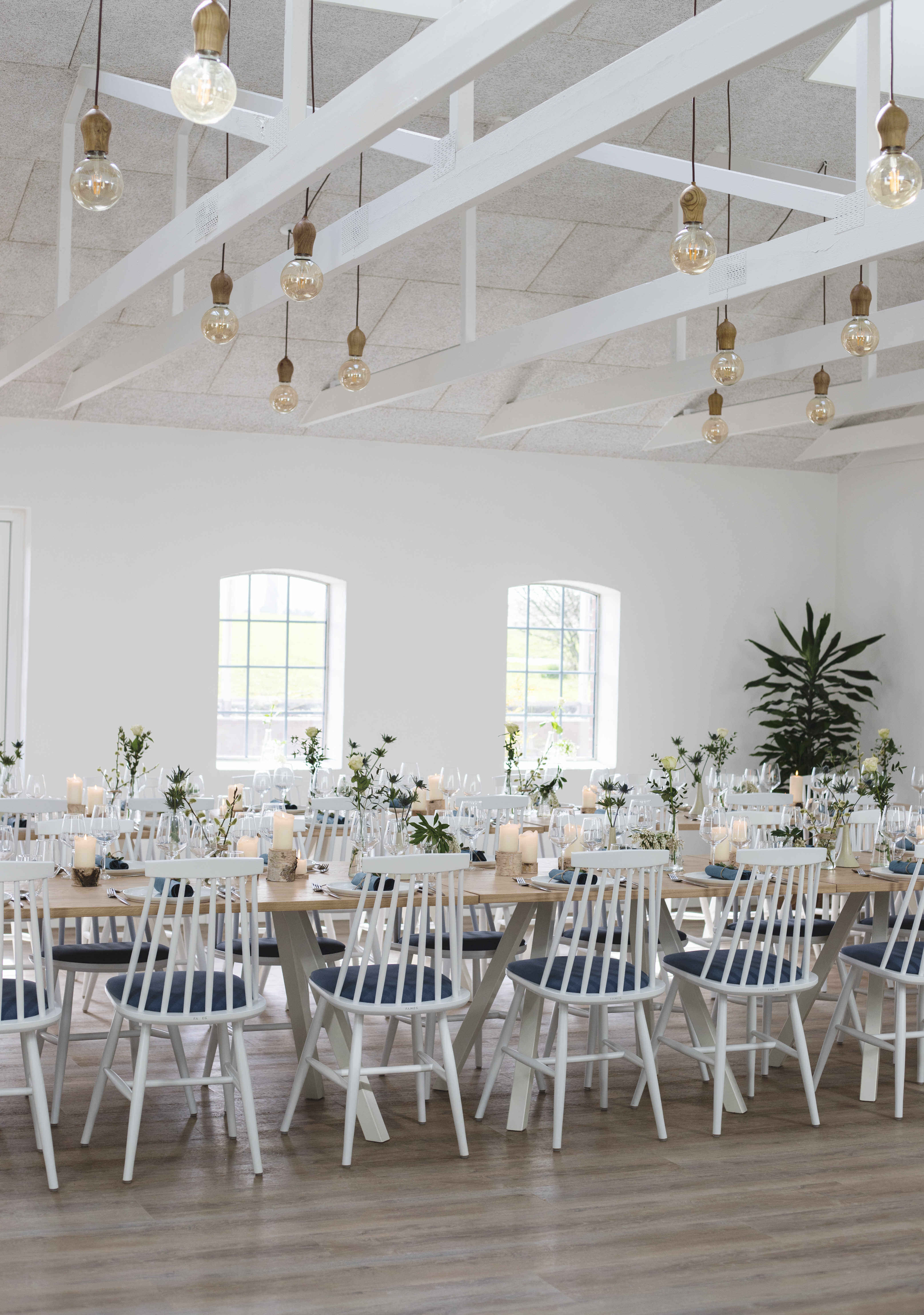 The cafeteria
The cafeteria is our brand new and stylish party/banquet facility. The room is fitted with handmade oak tables, upholstered wooden chairs and soft lightning, giving the room a modern and Nordic feel. With its nice and "hyggelige" atmosphere the room creates the perfect surroundings for your party or event.
The cafeteria has 80m² of floor space and fits about 60 guests. It comes with a cloakroom and two lavatories, and it is possible to connect the room to the kitchenette and additional banquet facilities.
Rental of the cafeteria: 60 DKK/person
The price includes an exit clean-up
The minimum rental price for the cafeteria is 1,800 DKK, corresponding to a minimum of 30 guests
When booking, a deposit of 1,000 DKK must be paid.  
Extras:
When renting our banquet facility, our course facilities can be rented at following rates:
Children (5-15 years): 25 DKK/person
Adult (16+ years): 75 DKK/person