Football golf
Watch video about Football golf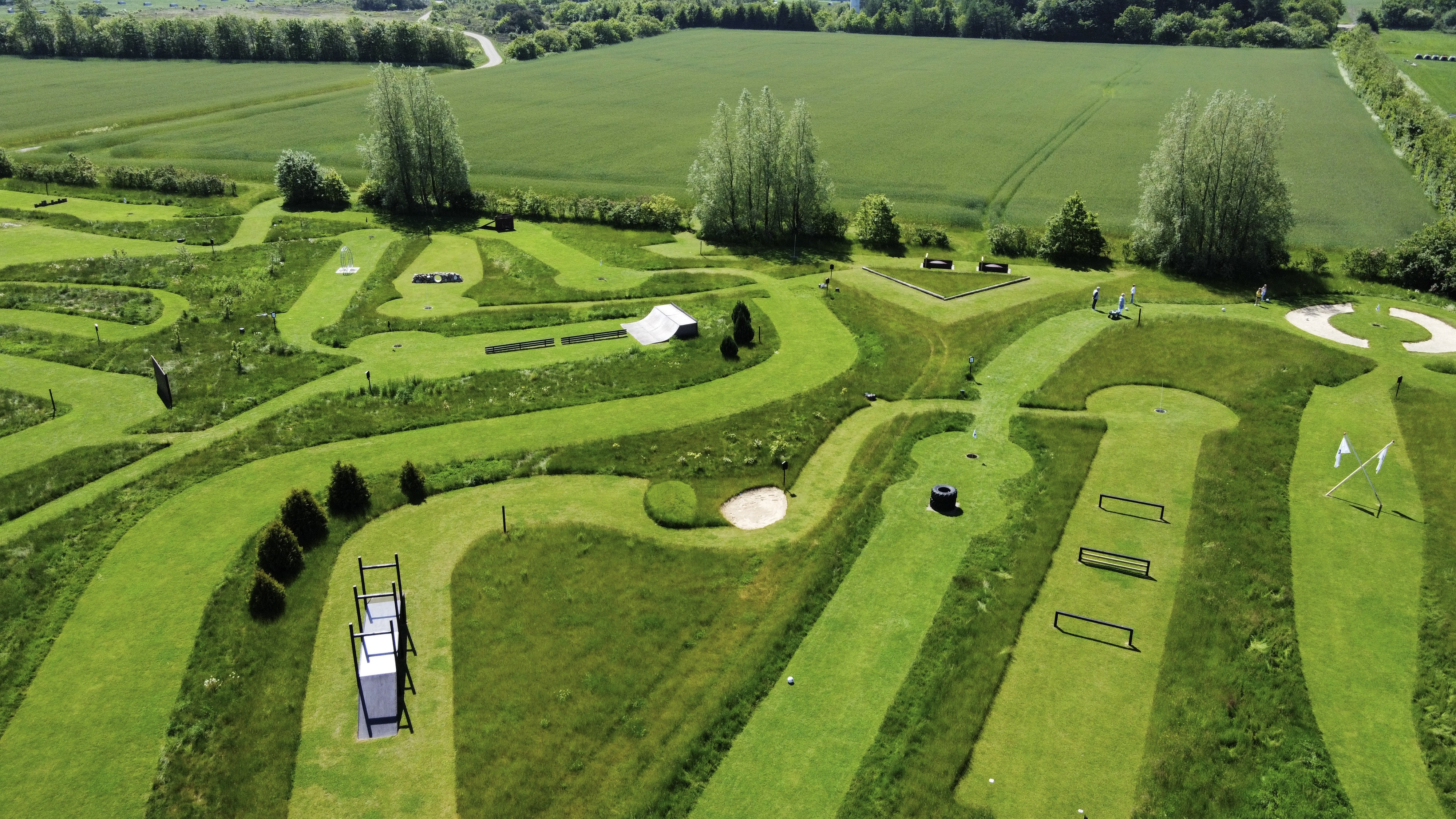 Challenging Footballgolf
Footballgolf is a simple, yet challenging game for everyone to participate in, no matter age.
Footballgolf is a mix between football, golf and miniature golf.
To win the game, the players must kick a football from the tee to a hole at the end of the course, passing different challenges and obstacles on the way.
The player who manages to get the ball in the 2x18 holes in the fewest shots, wins the game.
The game is played in teams of 3-4 players, and a game typically lasts 1-2 hours.
Prior to the game, the team selects which size ball it wishes to play with. The team can choose between ball sizes 3, 4 or 5. Our footballs come in different colors, making it easier to distinguish the different balls from each other. Each team carry with them a scorecard and a pencil.
At the ball shed, you will find pushcarts for your packed lunch, beverages and jackets.
The game is fun for people without much experience, but it manages to challenge skilled football players as well.
Fun Fact:
Footballgolf is a Swedish invention. Each year, both a Danish, European and a world Championship in footballgolf is arranged.