Banquet facilities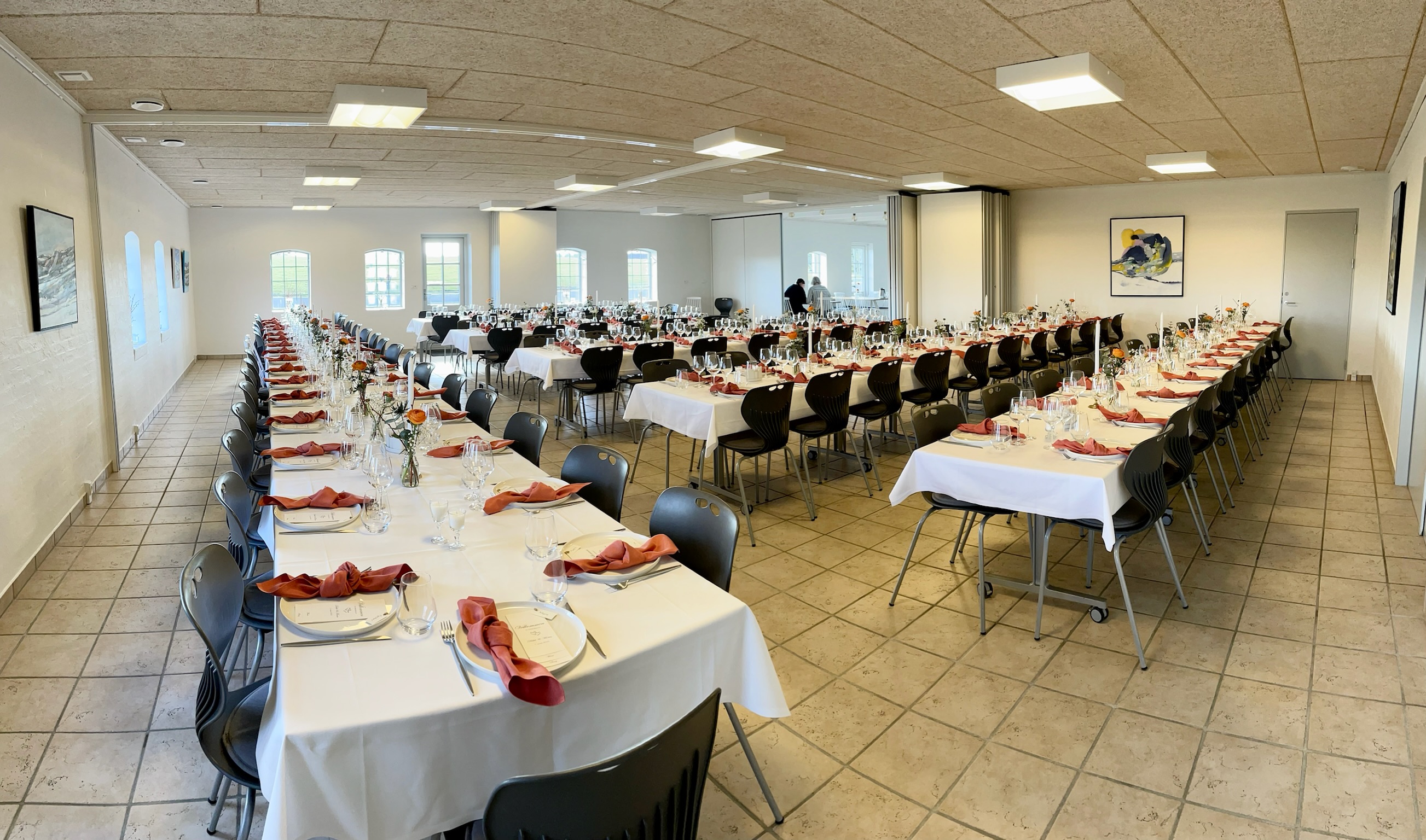 Facilities
We offer bright, friendly and flexible banquet facilities, fitted to match your specific needs and wishes.
We have banquet facilities for events hosting between 15-120 people.
Our facilities cover 150 m², and the flexible walls make it possible to create multiple different sizes of rooms. As an example, it is possible to create 3 separate rooms.
The facilities include a large cloak room, two ladies' rooms, a men's room and a disabled toilet.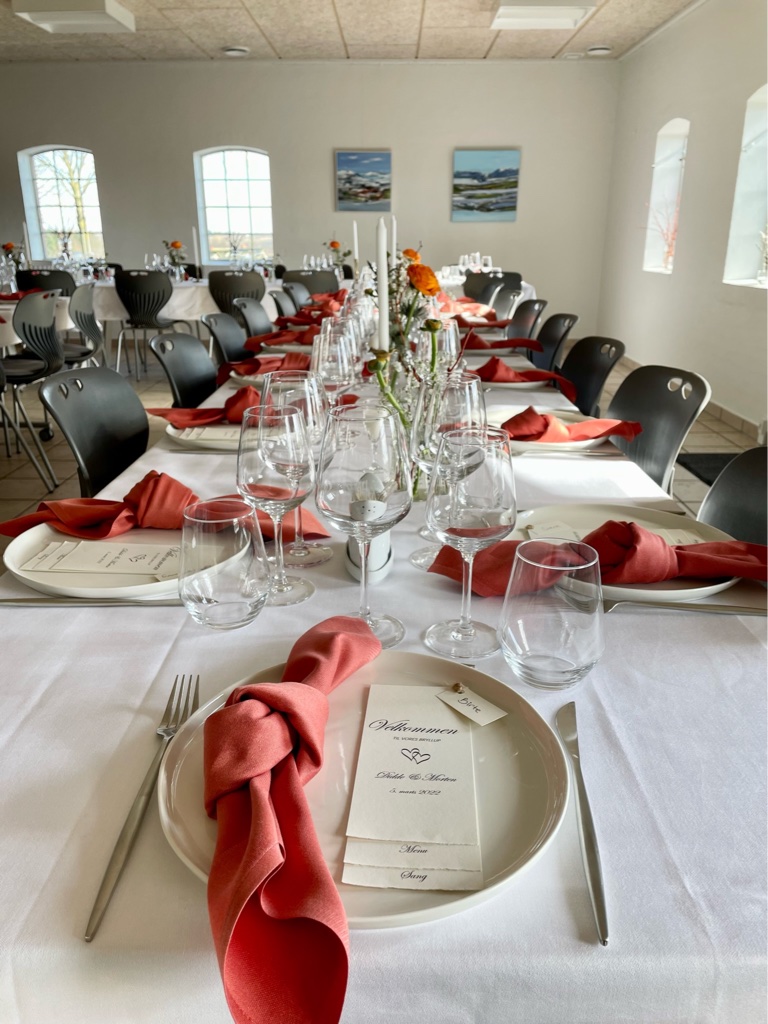 Prices
Rental of the cafeteria: 50 DKK/person
The price includes arrangement of tables and chairs and an exit clean-up.
You will be allotted a banquet facility suitable for the type and size of your event.
The minimum price for rental of facilities is 750 DKK, equivalent to a minimum of 15 guests.
Extra:
When renting our banquet facility, our course facilities can be rented at following rates:
Children (5-15 years): 50 DKK/person
Adult (16+ years): 100 DKK/person