FAQ
Watch video about Football golf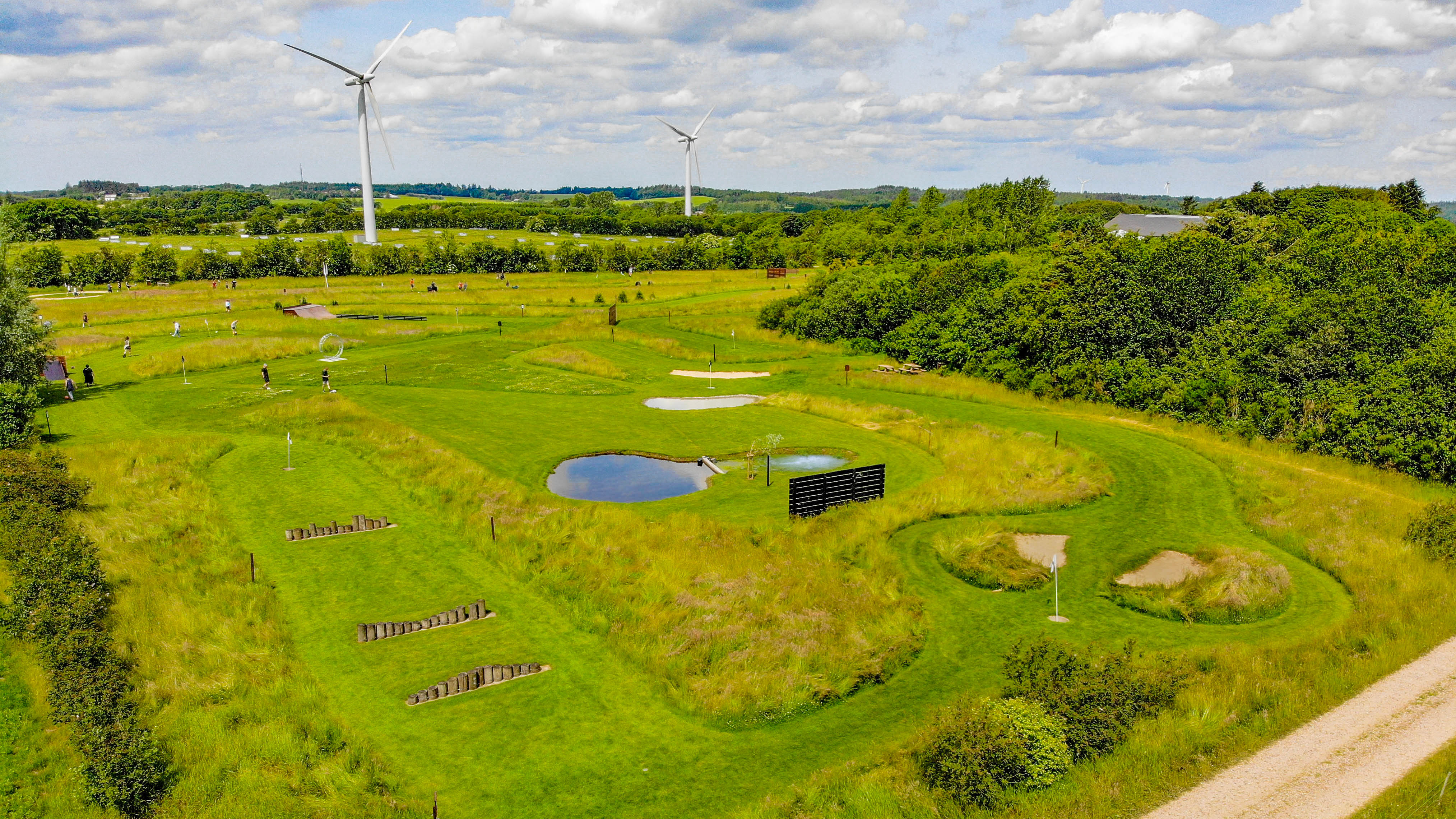 FAQ
Do I have to pay, even though I am not attending the game?
Yes. All guests must pay, attending the game or not. The price is 70 DKK pr/pers. 
Must I pay for using the grill?
Yes. If you want to use our gas grill, you must pay an extra fee in addition to the entrance fee. If you only wish to use our charcoal grill, you can do so free of charge, as long as you bring your own charcoal.
Can I bring my own food and beverages?
Yes, and you are more than welcome to do so. You can bring all sorts of food and drinks, and we have got fridges for you to cool it in. We do sell ice cream, but if you need anything else, we recommend that you bring it yourself.
Can I bring my dog?
No. In respect of the other guests, dogs are not allowed on the premises.
What to do, if I forgot my belongings at Fonagergaard?
If you forgot any of your belongings, please call +45 61 76 85 13. Alternatively, you are welcome to come by, and have a look in our cloakroom where we keep most lost and found items.
When do I pay, and how?
You must pay BEFORE you head for the course or otherwise use our facilities. In the ball and payment room, you will find further instructions on how to pay. We take payment by Danish cash and MobilePay. The payment is carried out by self-service, but we regularly make sure that everyone has payed as they should.   
Is it allowed to wear football boots?
No, unfortunately, the studs on football boots ruin our course, and we ask you to please wear regular sneakers.  
How do I use my gift voucher?
Bring your granted gift voucher and grab an envelope in the payment room. Write your name and the amount of the gift voucher on the envelope and drop it through the mail slot in the payment room.
Can I come by and try Bumper Ball, Double Trouble and Mountain bike Rally whenever I want to?
No, you must book a time in advance. Tryouts are only possible by appointment.