Bumper Balls
Watch video about Bumper Balls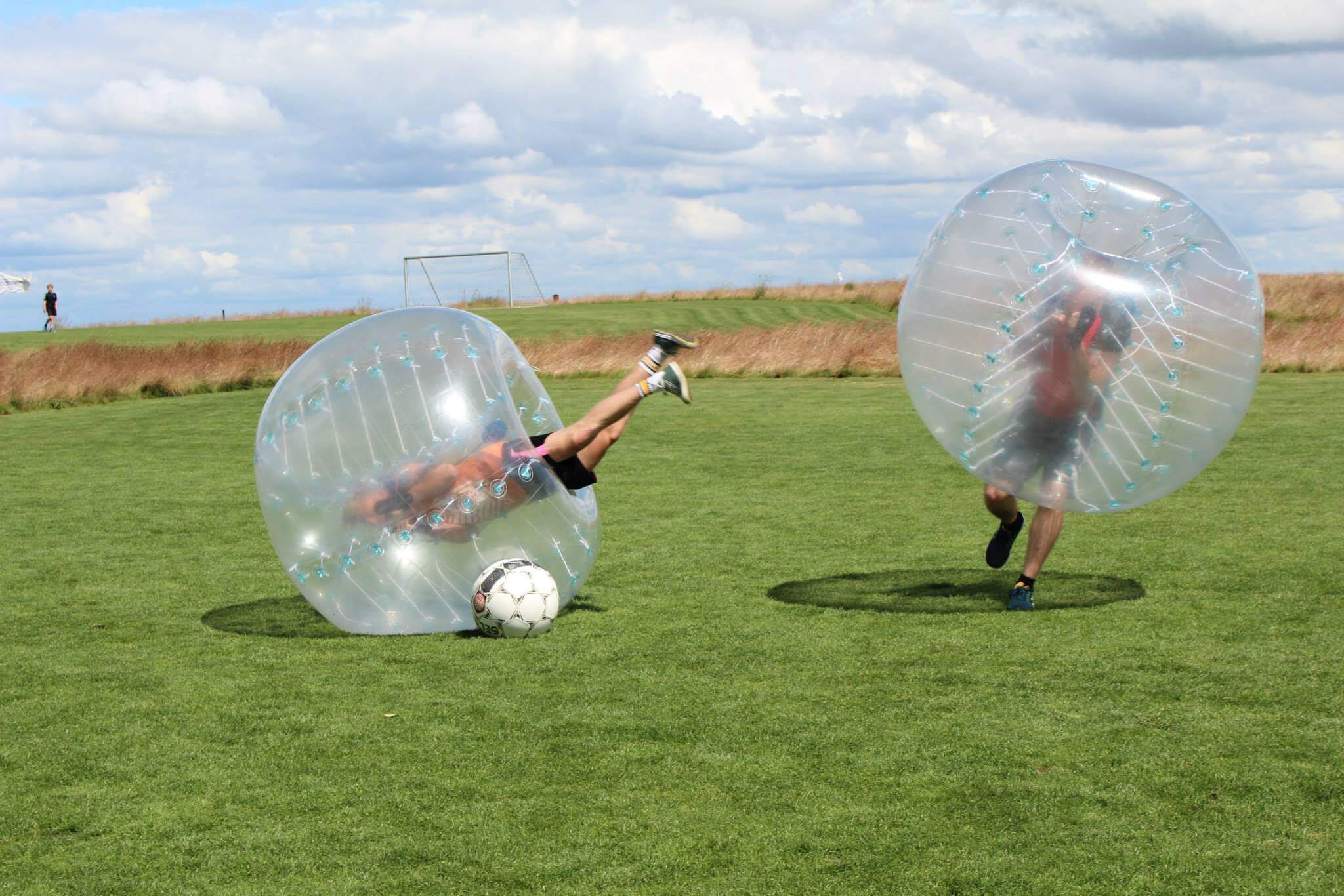 Bumper Balls
Two teams of at least three players each, play a game of football with a giant inflated ball strapped to the body. Does it sound a bit weird? Just watch the video!
Suitable for:
Stag parties /hen nights
Company events
Family excursions
A day out with friends
Bumper Ball prices
Intro price: 600 DKK
Additional price per person: 75 DKK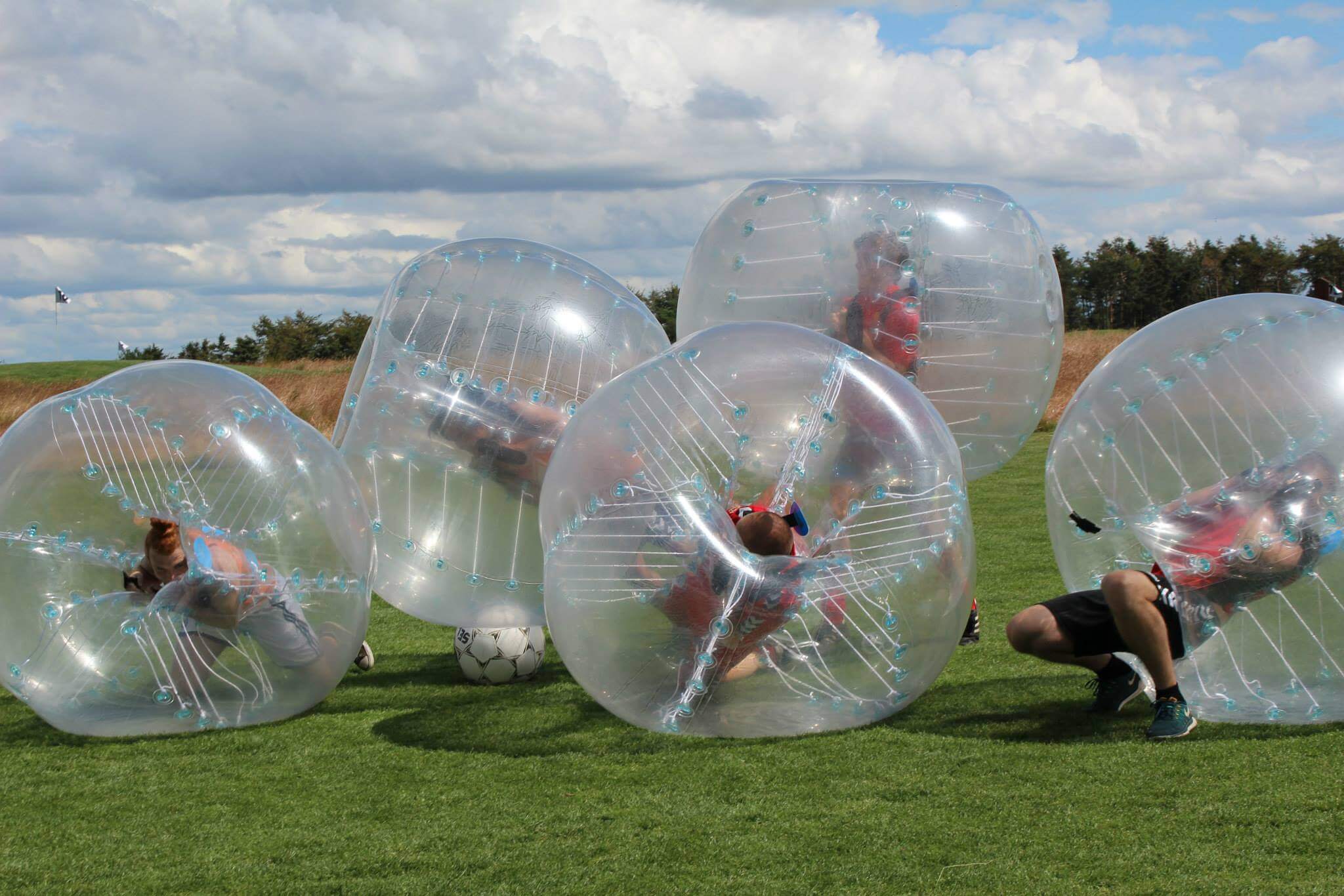 Playing time
6 - 10 people.:   45 min. 
10 - 16 people.: 60 min. 
17 - 24 people.: 75 min.
If you wish to play longer, you will be able to extend your game for the price of 300 DKK for each 15 minutes commenced. This price includes instructor/referee.
Min. hight:       150 cm.
Max. weight:    110 kg.
Dress code:
Trainers/sneakers (NO football boots allowed)
Practical sportswear and a T-shirt (NO tank tops/vests)


The event must be pre-booked, and payment must be completed at least one week prior to the event.
The booked event is a binding agreement.  
Please remember: No consumption of alcohol before and during the event.
All aspects of the event are carried out at your own risk!